Pneumatic fenders are the most commonly used ship-to-ship transfer fenders and are also used as vessel-to-berth at dock/jetties.
---
To exceed the performance of ISO17357 standard.
Excellent energy absorption and reaction force.
Use cases of Pneumatic fenders in harsh environments.
Every detail of SunHelm Pneumatic Fender is paid highly attention.
درابزين هوائي أنواع
---
Chain&tyre Net Type Pneumatic Fender
درابزين هوائي نوع الرافعة حبل صافي نوع الحاجز الهوائي Rib Type Pneumatic Fender Grey Type Pneumatic Fender Red Type Pneumatic Fender
To exceed the performance of ISO17357 standard
---
The safety factor adopted in the design of this fender is based on accepted theory and has been proven by extensive experimentation.Operational experience over a long period of time attests to its high safety and reliability,and hydraulic pressure tests have proven the strength to be suitable.
Excellent energy absorption
---
The energy absorption of SUNHELM pneumatic fender not only comply the standard with ISO17357, but after deep optimization and testing of the quality of fender, energy absorption performance exceeds the standard requirement of ISO17357, which can achieve the best energy absorption effect by fender and fully protect it.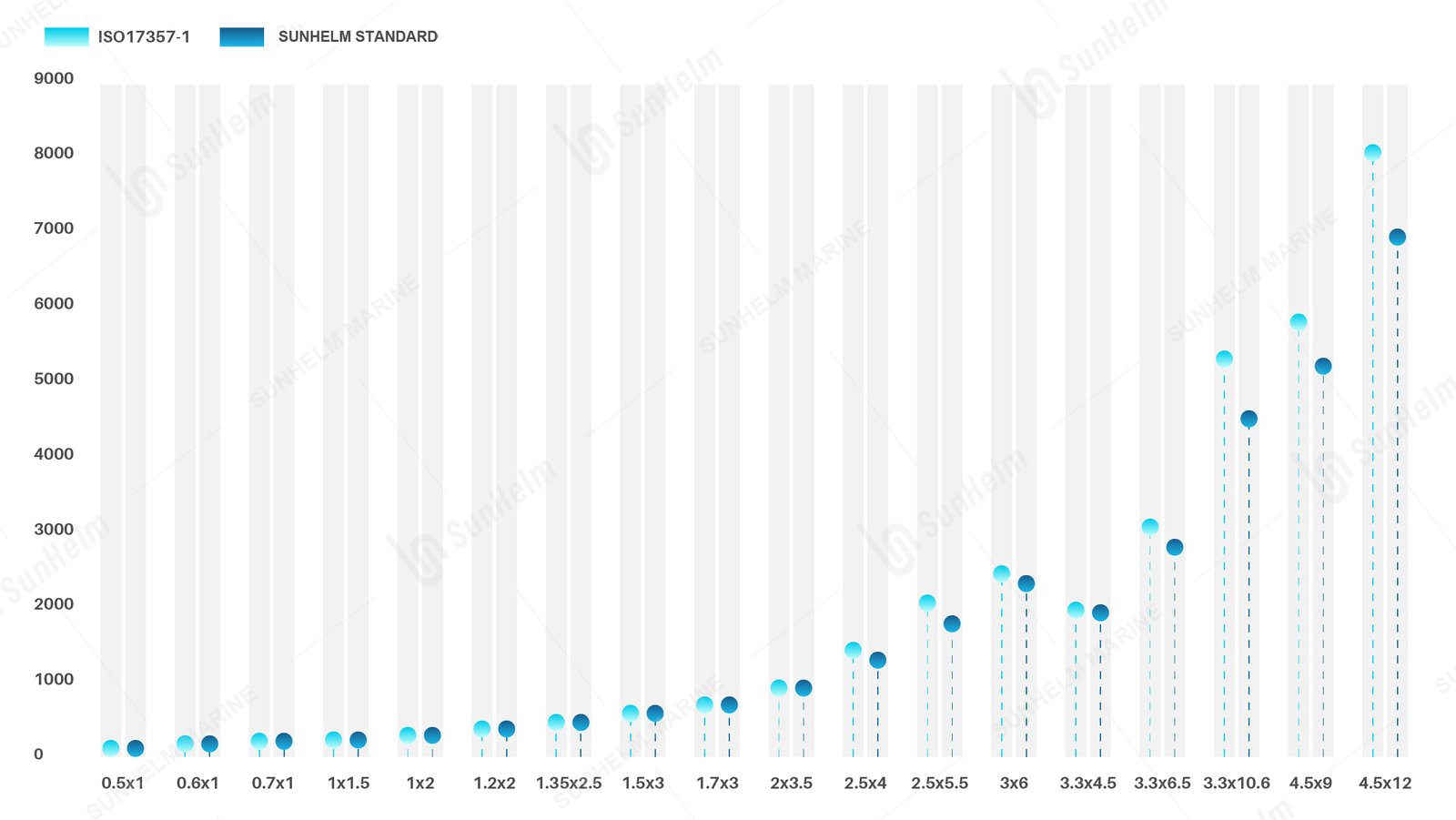 Excellent reaction force
---
On the basis of better than ISO17357 energy absorption performance,after deep optimization and testing of fender quality, the reaction force performance is even better than ISO17357.

درابزين هوائي Compression experiment
---
STS operation (Large Ship) apply with D1500mm*L3000mm SUNHELM pneumatic fender.Application environment is bad,strong wind and waves.Fender compression over 70% still keep superior performance to fully protect ship,not burst.
Outer Rubber Layer Part
I Mechanical protection (Friction)  I Chemical Resistance (Environment)  I Energy dissipation
Synthetic Tire Cord Layer Part
I Carry load of membrane force  I keep the geometry stable
Rubber Matrix Part
I Adhesion to reinforcement material  I Distance layer of fabric plies  I Shearing force loading
Air Tightness Layer Part
I Strengthen air tightness  I Reinforces rubber & tire cord plies
Inner Rubber Layer Part
I Pressure transfer  I Ensure air tightness  I Provides chemical resistance
درابزين هوائي Construction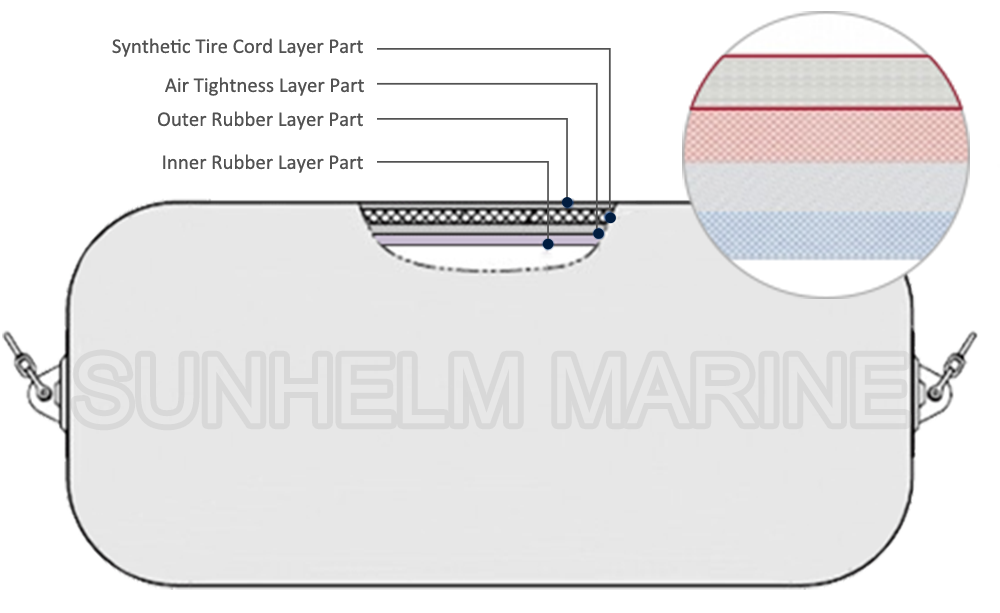 ---
Rubber Sleeve Enough Thickness
---
Enough thickness ,extended service life.Rubber sleeve with synthetic tire cord reinforcement.Rubber sleeve is used to prevent the friction between chain and fender. When rubber sleeve fails, the chain begins to rub against the fender, thereby reducing the fender service life.
---
---
Chain ,Shackle and Tire Net Pneumatic Fenders
---
Chain thicker diameter, short length, close arrangement,Stronger bearing capacity. Shackle Intersection of horizontal and vertical chains with shackle design. Chain Net separated chain design,connect with shackle,chain towing/hanging force is even.
---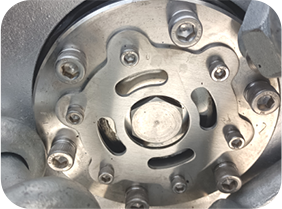 ---
Safety Valve For Safer of Big Size Pneumatic Fenders
---
Excellent larger structural design, efficient and fast to release internal pressure ,Ensure fender safety completely.Self-developed and designed safety valve has a number of unique patents, as a vital insurance measure which can quickly and accurately release pressure in emergency situations.

---
High Quality Flange Cage Design
---
The function of CTN is to protect the fender and prolong the service life, and the coverage density should reach 70% or more. The CTN bears the hanging/towing force and the CTN also a part with many details.Therefore, it is very important to scientifically evaluate the performance and design of CTN.