Sunhelm provides customers with a one-stop marine equipment product supply service. More than 30 kinds of metal marine products and rubber marine products that will be used on ships are shipped to more than 100 countries around the world. As a supplier and manufacturer, we are committed to providing customers with the most comprehensive products and services. Our main products are inflatable pneumatic fenders, foam fenders, ship launching airbags and marine salvage airbags.
Pneumatic Fender
---
Safety and reliable
Most Cost Competitive System
Low Maintenance Cost
ISO 17357 Stantard
50 kPa and 80 kPa can be produced
---
Foam Fender
---
Never be sink
High-quality polyurea coating, thickness up to 2mm-20mm.
Large energy absorption,low reaction force.
Two types with Chain&tyre net and without net
Long service life
---
Hydro Pneumatic Fender
---
Adjustable draft
Very low hull pressures
Prevents acoustic tile damage
ISO 17357 Stantard
50 kPa and 80 kPa can be produced
---
Yacht Fender
---
A series and F series can provide
3.8mm Super strong thickness
High-strength suspended structure on its top
A variety of product colors are available
---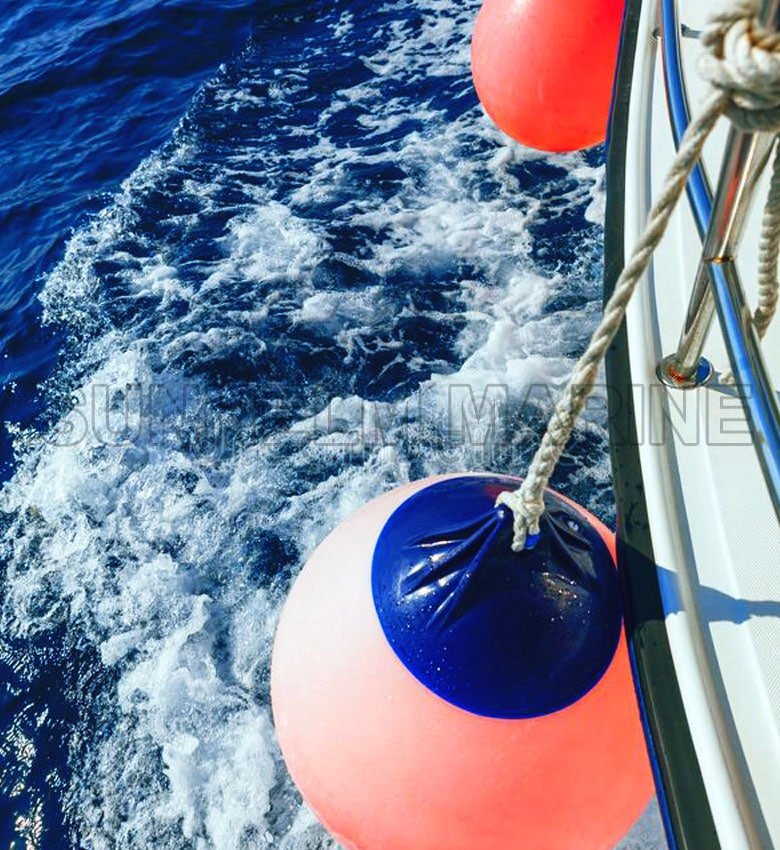 Ship Launching Airbag
---
Ultra-High Pressure Airbag (SunHelm Unique)
More Safety and Reliability ship launching methods
Not restricted by venue
ISO14409 Stantard
We can produce multi-layer airbags
---
Marine Salvage Airbag
---
Provide more buoyancy
Equipped with Sunhelm's professional buoyancy equipment
Higher working pressure
ISO14409 Stantard
Equipped with a patented safety valve for underwater use
---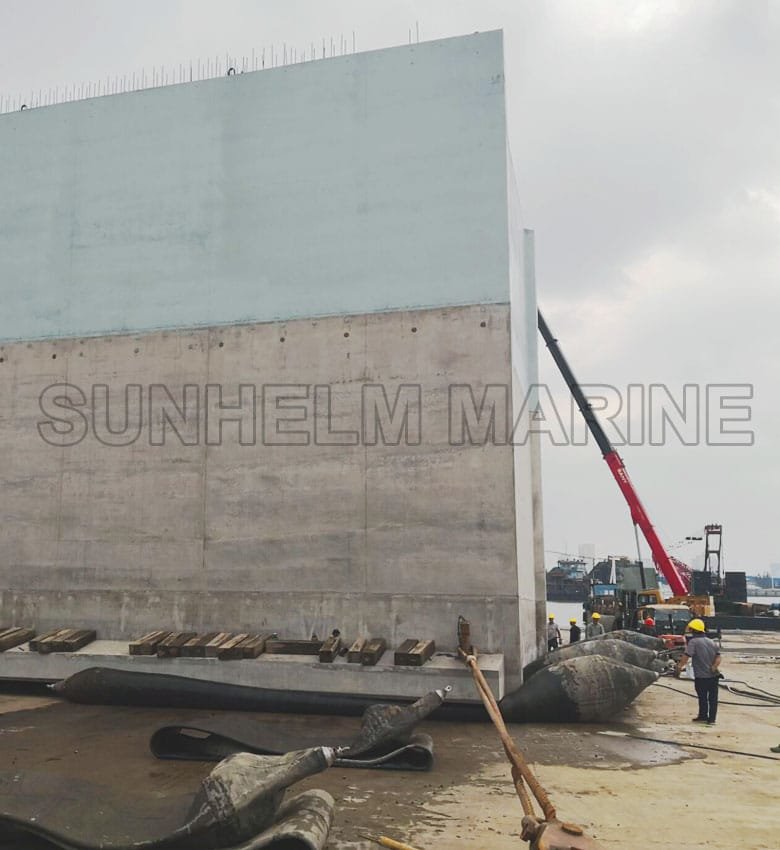 Cassion Moving Airbag
---
Efficient way to transport heavy objects on land
Ultra-High working pressure resistance 0.1-0.5MPa.
Can be used for heavy lifting
ISO14409 Stantard
In addition to transporting caisson, other heavy objects can be transported
---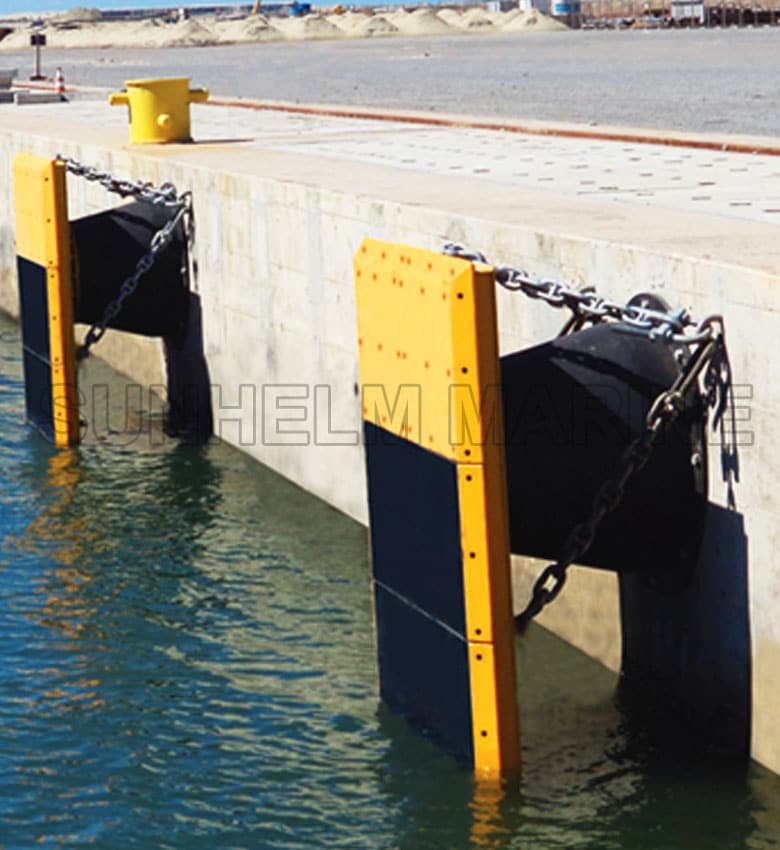 Marine Solid Rubber Fenders
---
Provide 10 types of solid rubber fenders
Use high-quality raw materials
All accessories required for physical fenders can be purchased at one time
Provide solution suggestions on the use of rubber fenders
Provide port project construction solution support
---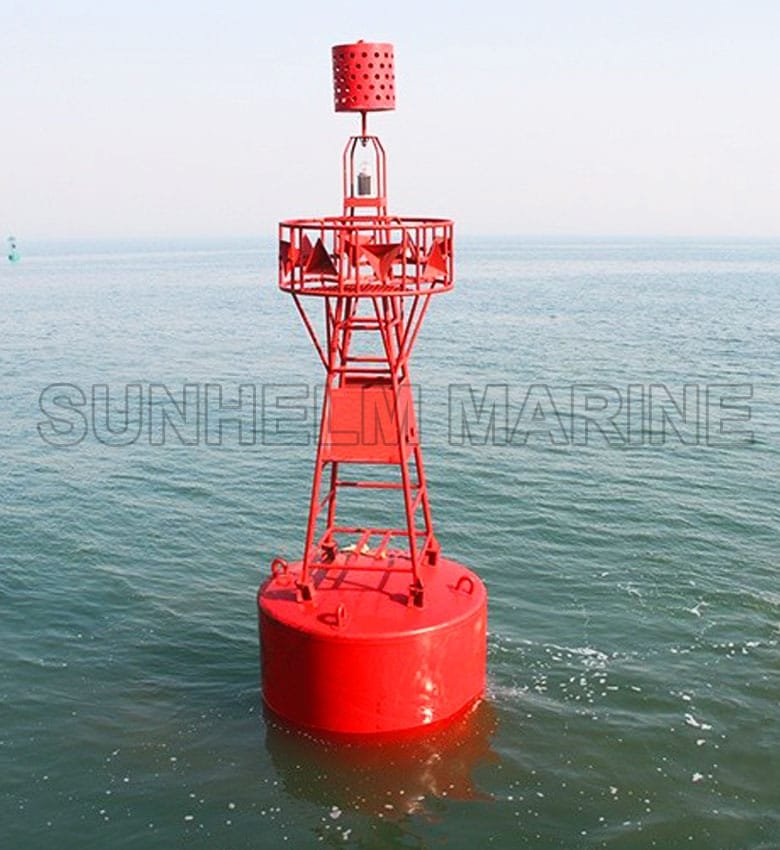 Marine Buoys
---
Buoys of various types and uses
Product materials are environmentally friendly
Can be purchased with other products, easy to complete the project
Competitive price
---
Want to know more about our products?